Moving to a new location can be both an exciting and challenging experience. Whether you are relocating within your city or moving across borders, you'll likely need assistance with the process. In this comprehensive guide, we'll explore the various types of moving services available to help you make a smooth transition.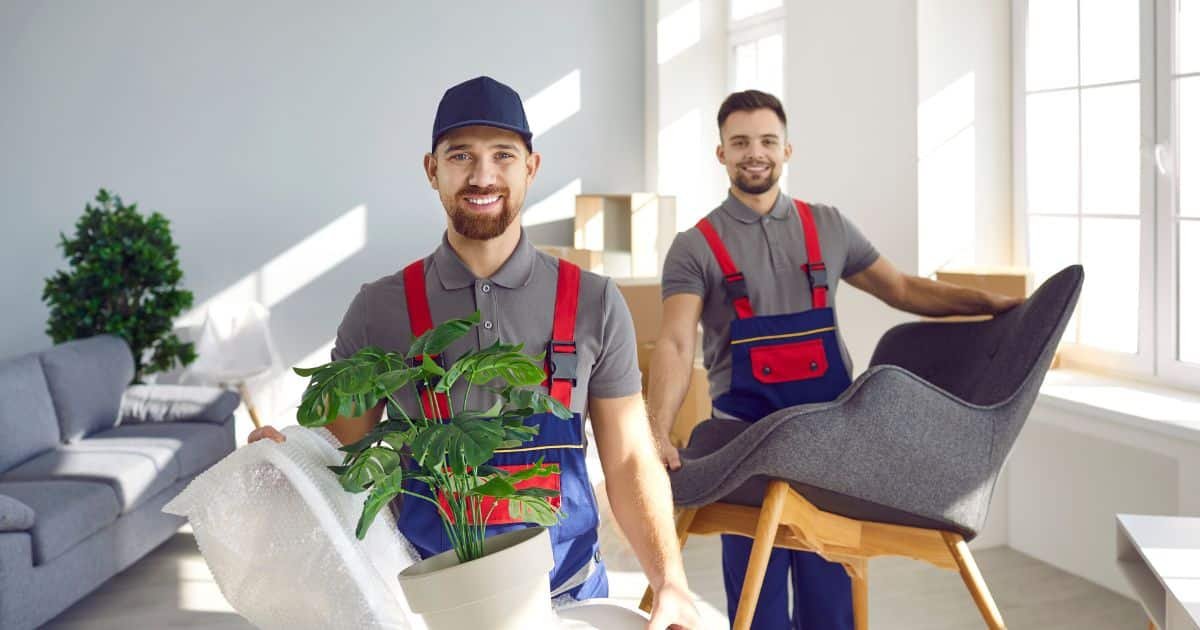 Different Types of Moving Services
Local Moving Services
Local moving services are tailored for those who are relocating within the same city or metropolitan area. These services are typically charged by the hour and include packing, loading, transportation, unloading, and unpacking. They are ideal for short-distance moves and are known for their efficiency and cost-effectiveness.
Long-Distance Moving Services
Long-distance moving services are designed for individuals or businesses moving to a different city or state. These moves involve more complex logistics and often require a dedicated moving team to ensure a smooth transition. Long-distance movers are equipped to handle the challenges of transporting your belongings across significant distances.
International Moving Services
International moving services are essential for those planning a move to a foreign country. This type of move involves customs clearance, shipping logistics, and coordination with international partners. International movers have the expertise and experience needed to navigate the complexities of international relocations.
Commercial Moving Services
Commercial moving services are specifically designed for businesses that are relocating their offices or facilities. These services aim to minimize downtime and ensure the efficient transportation of office equipment and supplies. Commercial movers understand the importance of a smooth transition to minimize business disruptions.
Residential Moving Services
Residential moving services are dedicated to helping individuals and families relocate their households. These services cover packing, loading, transportation, unloading, and unpacking. Residential movers take the stress out of moving, allowing you to focus on settling into your new home.
Specialized Moving Services
Specialized moving services cater to items that require extra care and handling. This category includes the transportation of delicate items such as pianos, antiques, artwork, or valuable collectibles. Specialized movers have the expertise and equipment necessary to ensure the safe transport of these unique items.
Now that we've explored the different types of moving services let's discuss how to choose the right service for your needs.
How to Choose the Right Moving Service
Selecting the right moving service depends on various factors. Consider the following when making your decision:
Distance of the Move: Determine whether your move is local, long-distance, or international. Different services are suitable for different distances.
Size and Nature of Belongings: Assess the volume and type of items you need to move. Some services may be better equipped for specific types of belongings.
Budget: Understand your budget and obtain multiple quotes from moving companies to compare costs.
Specific Requirements: Consider any unique needs you may have, such as the need for specialized equipment or services.
Company Reputation: Research and read reviews about the moving companies you are considering to ensure they have a good track record.
Benefits of Hiring Professional Movers
Hiring professional movers offers several advantages:
Stress Reduction: Movers handle the logistics, allowing you to focus on other aspects of your move.
Safety of Belongings: Professional movers have the expertise to protect your items during transit.
Time and Energy Savings: They streamline the process, saving you time and effort.
Costs Associated with Moving Services
The cost of moving services varies based on factors such as distance, volume of items, additional services, and the time of year. It's important to obtain detailed cost estimates and understand any potential additional charges.
Tips for a Smooth Moving Experience
For a successful and smooth move, consider these tips:
Start Planning Early: Begin the planning process well in advance to avoid last-minute stress.
Declutter: Sort and declutter your belongings before packing.
Systematic Packing: Label boxes and pack systematically to make unpacking easier.
Clear Communication: Communicate your needs and expectations clearly with your chosen moving company.
Professional Packing Services: If available, take advantage of professional packing services to ensure your items are packed securely.
In conclusion, understanding the different types of moving services and the benefits they offer can make your relocation a much smoother and less stressful experience. By selecting the right moving service for your needs and following best practices for moving, you can transition to your new location with confidence and peace of mind.
Frequently Asked Questions (FAQs)
1. What are the different factors that affect moving service costs?
The cost of moving services can vary based on factors like distance, the volume of items, additional services required, and the time of year. It's important to request detailed quotes to understand specific costs.
2. How do I prepare for a long-distance move?
Preparing for a long-distance move involves planning, decluttering, packing, and coordinating with your chosen moving company. Start early and create a detailed checklist to stay organized.
3. What is the role of a moving company in an international move?
In an international move, a moving company handles customs clearance, shipping logistics, and coordination with international partners. They ensure that your belongings are transported smoothly to your new international destination.
4. Can I move specialty items, like pianos or artwork?
Yes, moving companies often offer specialized moving services to transport delicate items like pianos, artwork, and antiques. These items require extra care and attention to ensure their safe transport.
5. How can I avoid moving scams?
To avoid moving scams, research potential moving companies thoroughly, obtain written estimates, read reviews, and ensure the company is properly licensed and insured. Beware of unusually low estimates and unprofessional behavior.
6. Do I need insurance for my move?
While it's not required, it's recommended to have some form of insurance coverage for your move, especially for long-distance or international moves. Moving companies often offer various insurance options to protect your belongings.
Get Access Now: Explore Movers
If you have any more questions or need additional information, please feel free to reach out. We are here to assist you in making your move as smooth and hassle-free as possible.
Conclusion
In conclusion, the process of moving can be a daunting and overwhelming experience, but understanding the different types of moving services available is the first step toward a successful transition. Whether you are moving locally, across the country, or internationally, there is a tailored service to meet your needs. From the efficient local movers who handle your short-distance relocation to the dedicated teams facilitating international moves, professional moving services can make your journey smoother and less stressful.
By choosing the right moving service, you can ensure the safety of your belongings and reduce the physical and emotional stress associated with moving. While costs may vary based on factors like distance and additional services, the benefits of hiring professional movers far outweigh the investment.