Choose Professional Movers?
Hiring professional movers or doing it yourself is best made in light of your financial situation, the distance between your current and future homes, the difficulty of the move, and your physical condition.
There are benefits to moving on your own (saving money being one of them), but hiring movers can alleviate much of the hassle. Think about it: by hiring experts, you won't have to lift a finger. That's a significant point.
The contract also specifies that the moving business would complete its services promptly and effectively. Like your family and friends, they can't just up and disappear on you. Working with professional movers will alleviate much of the tension typically associated with relocating.
If the thought of loading or driving a substantial moving truck is overwhelming, it is in your best interest to hire professional movers for assistance.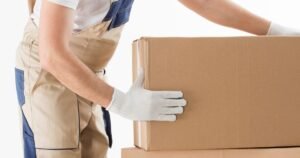 Qualities of a Good Moving Company
They Are Useful In Their Purpose
It can be a very time-consuming process to package all of your stuff. Due to a large amount of heavy lifting required, the majority of individuals need help as to how to get started. Without the necessary expertise, there is always the potential for mistakes. These mistakes have the potential to result in significant financial losses.
When you use experienced moving firms, you won't have to be concerned about a thing. Your things will be stored according to all applicable safety regulations to guarantee their security. In addition, the best moving services invest in high-quality packing goods and equipment to ensure a safe and secure move for its customers. As a result, the absolute protection of your possessions can be guaranteed at all times.
They have Transparency
Reliable moving firms always provide prospective customers with free estimations of their relocation costs. You can call them at any time to receive free estimates that will assist you in putting together a moving budget.
You can obtain quotations from different moving firms rapidly, compare their pricing, and choose the mover that is safe, prompt, & economical all at the same time.
They Provide You Time to Focus on Other Matters
The majority of the work will be taken off your shoulders & completed more efficiently by moving professionals. In addition, this gives you the freedom to take care of anything else that needs to be taken care of in connection with the move.
They Could Be Trusted
Movers who work for a living have undergone extensive training and have a wealth of industry expertise. It makes no difference how many vehicles you require; they will see that your goods are packed securely and relocated following the timetable.
They Are Accountable
When you choose professional movers company, they will take full responsibility for ensuring that your belongings are kept safe. In addition, the organization maintains insurance to compensate customers for any losses they may sustain if any damage occurs.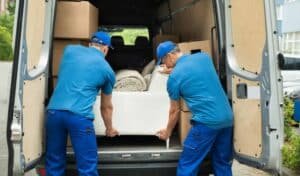 Questions to Ask a Moving Company
You have done your due diligence by obtaining at least three quotations, researching the companies you have chosen, checking their ratings, and learning about your duties and rights. Finally, you're ready to hire movers.
Creating a list of questions to ask prospective moving firms is the final step before making any final decisions. They should also find any red flags that indicate that you should continue looking elsewhere, such as an overly optimistic estimate or the absence of moving insurance. The following list needs to be more comprehensive, but it does contain some good questions.
For what length of time has this company been operating?
Have there been any complaints filed against the moving company?
Where can I get your references?
Do you have the necessary authorizations?
How much protection does your business offer against legal action? Should I inquire about obtaining supplemental coverage?
Can you give a formal estimate or a maximum price?
Are there any other potential costs that I'm not aware of?
If I need any more equipment to move, how much will they cost?
Can I cancel my booking?
Where can I find the driver's contact information?
Strictly which items are not permitted?
Will a third party be involved in moving things like a piano, a grandfather clock, or a game room? Who are they, if they exist?
What payment methods do you accept?
When do you expect to complete the move?
How does one go about claiming compensation for broken or damaged goods? Who is to blame?
Conclusion
After reading our comprehensive guide, you're ready to search for a reliable, choose professional movers company. Unfortunately, it may seem hopeless to filter through all the available moving firms to locate a reliable one.
Whether you're moving your family or your business, you need a company that can tailor their services to your needs. Assuming you plan and ask the appropriate questions, your next transition should be easier than you imagined.